Same day dispatch order in for UK delivery on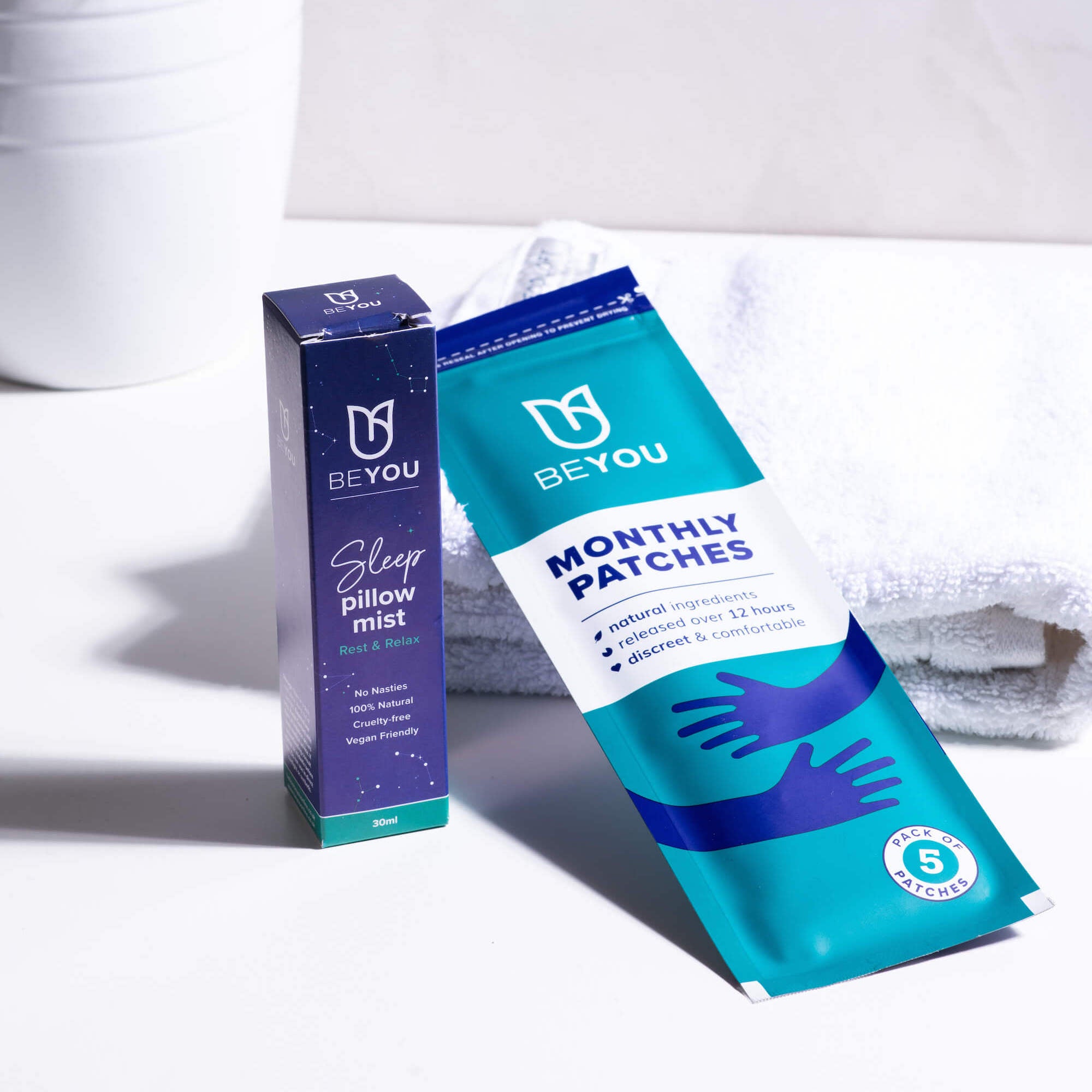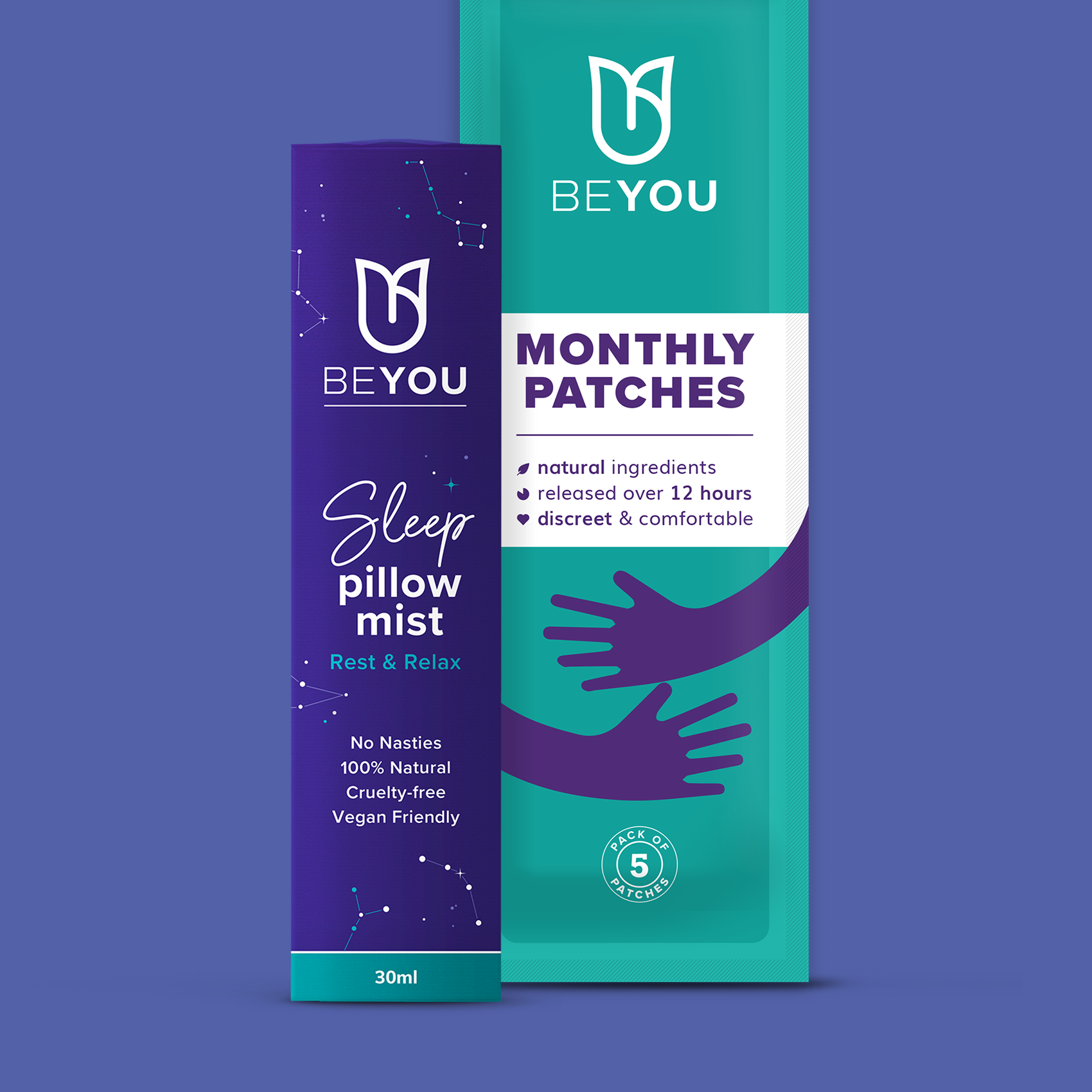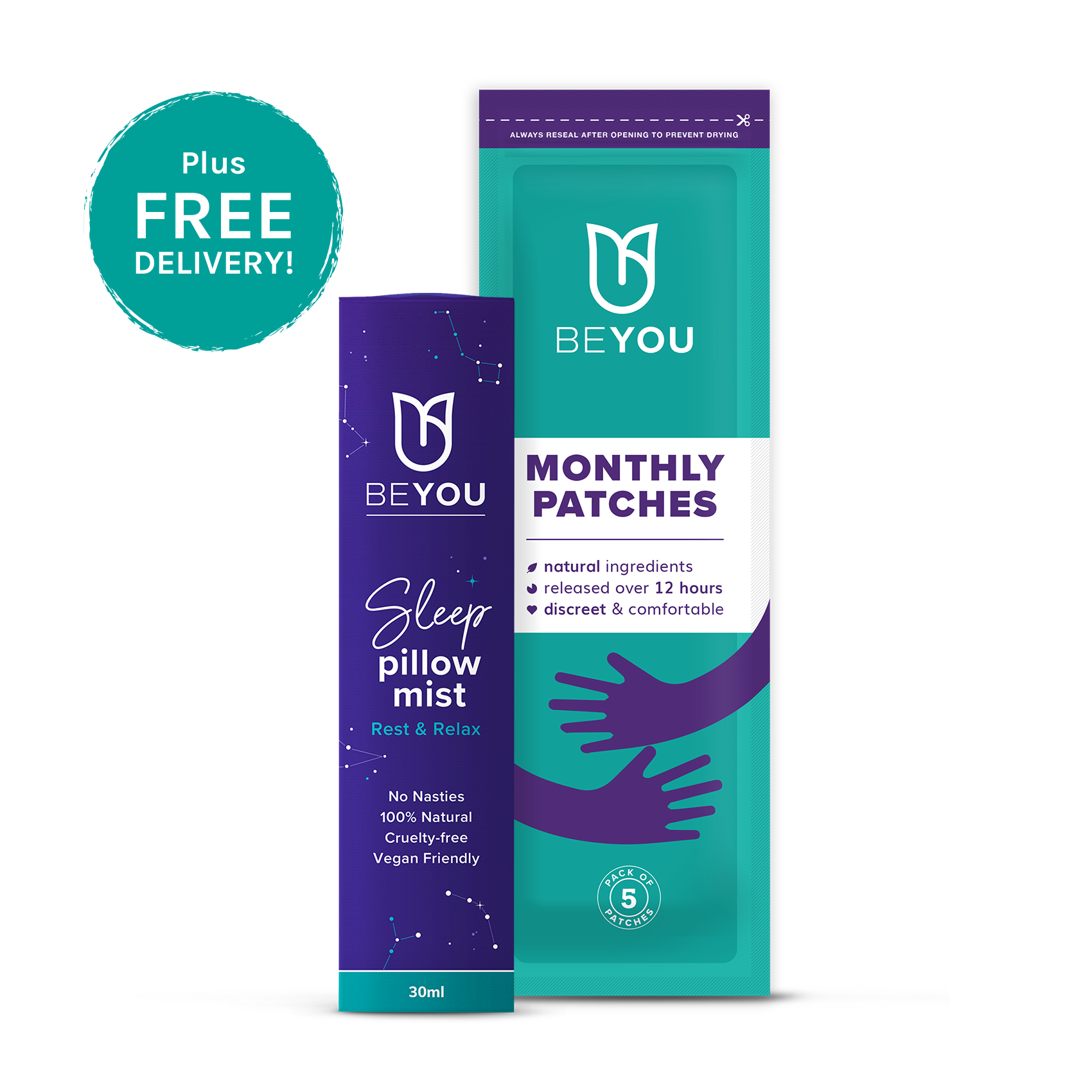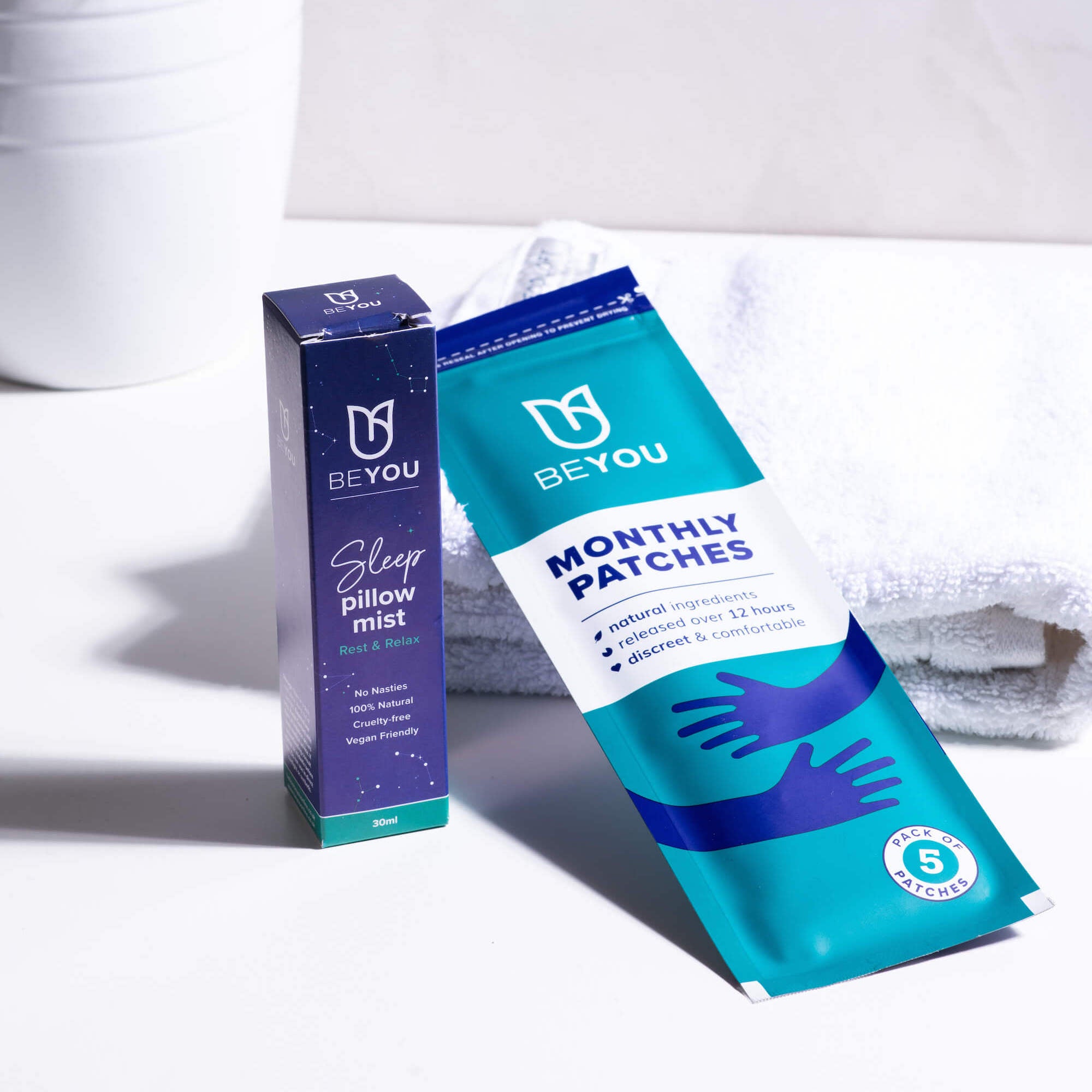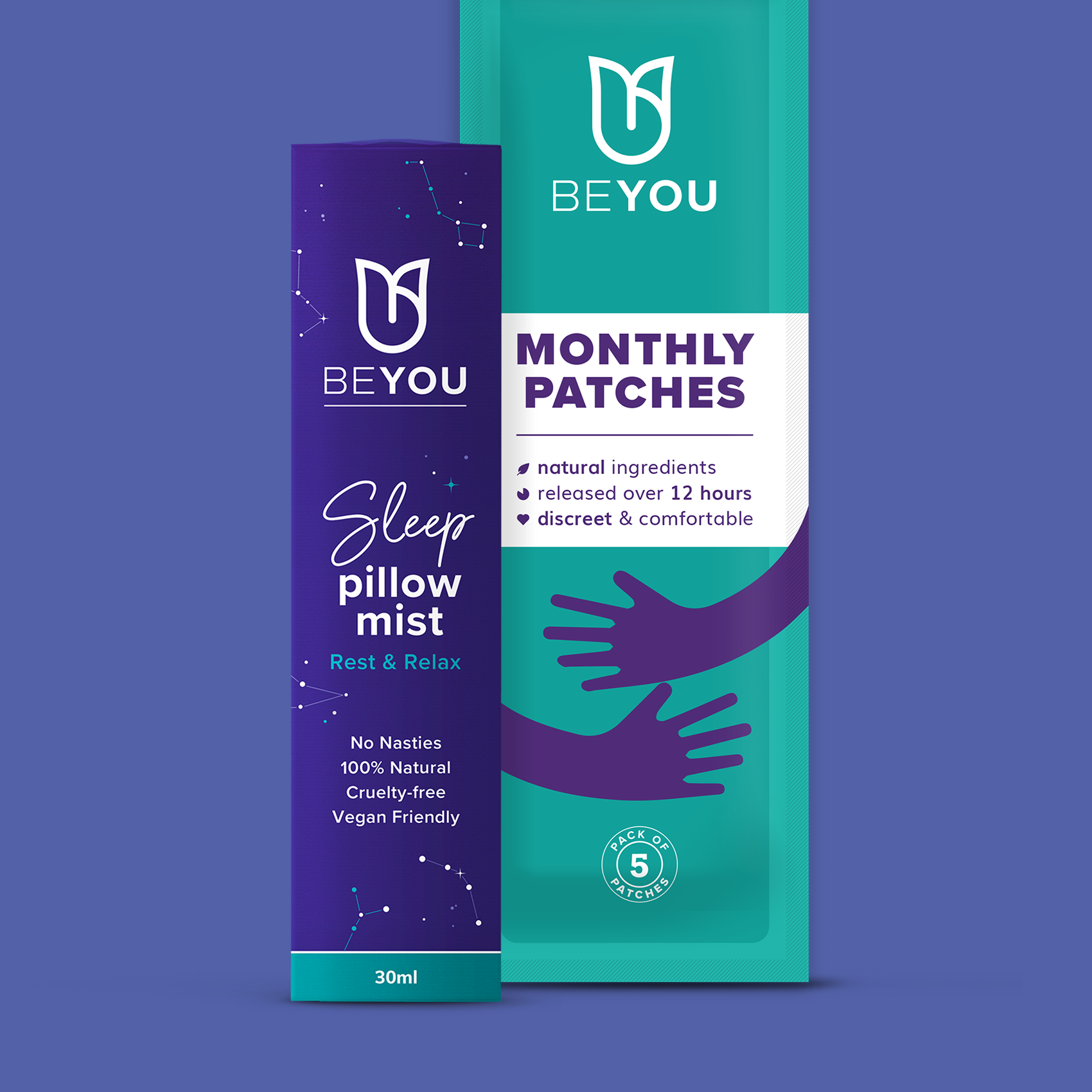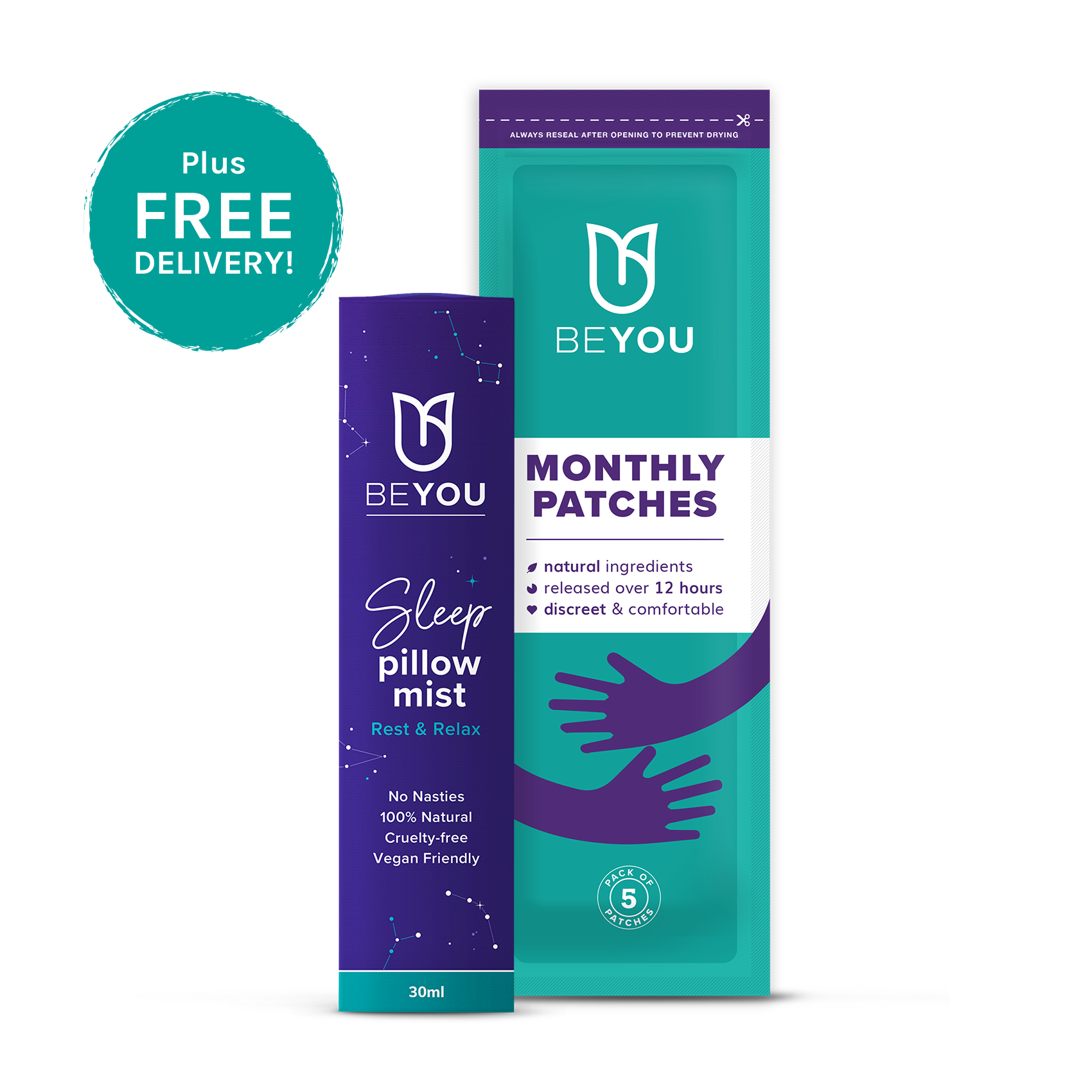 Sleep Pillow Mist and Patch Bundle
Sale price Translation missing: en.products.product.price £19.99 Regular price £25.98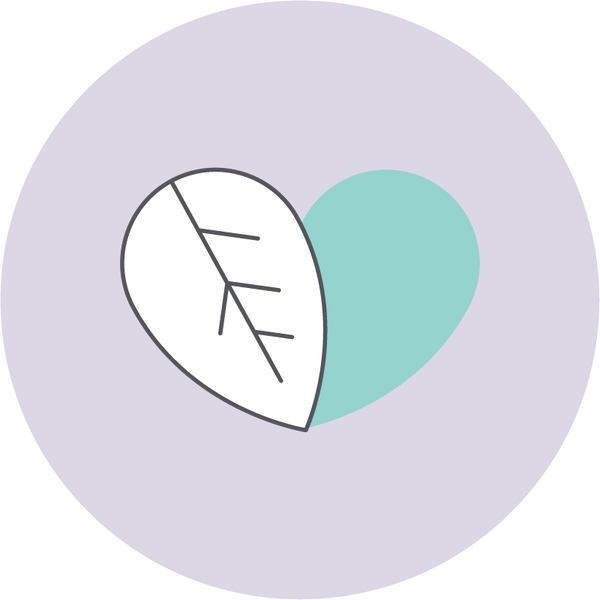 BeYou Monthly Patch
Made with all-natural and vegan ingredients, the Monthly Patches release a blend of Menthol and Eucalyptus Oils consistently over a 12 hour period. Fast-acting and discreet, at just 0.03mm thickness per patch, they also contain absolutely no artificial colours or ingredients.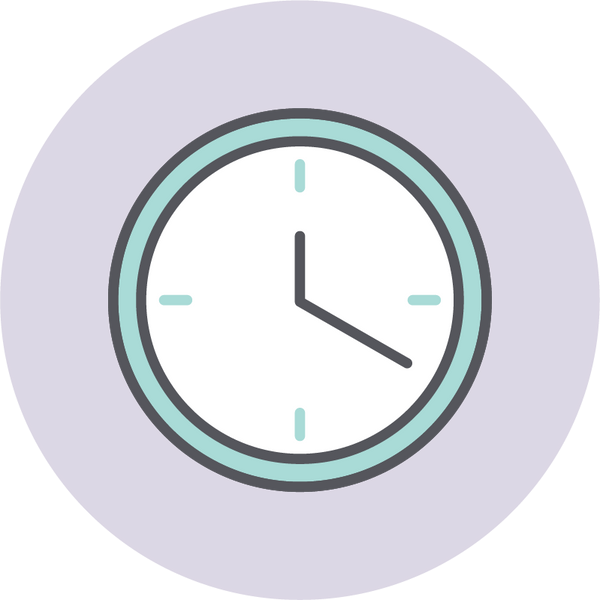 Sleep Pillow Mist
The 100% natural formula of the BeYou Sleep Pillow Mist has been formulated using only the finest essential oils. The mist is completely cruelty-free and vegan-friendly, including absolutely no harsh chemicals or ingredients.
INNOVATIVE, NATURAL SOLUTIONS
to those everyday problems.
Explore