Developed for any period.
Experience the tingle!
Heat
Patches
Ice
Packs
On-the-go Comfort
Discreet and Lightweight
Convenient to sleep with
Proven to release over 12 hours
All Natural and Vegan-friendly
Cruelty-free and Biodegradable
Our Monthly Patches encompass a proprietary matrix arrangement of Menthol and Eucalyptus molecules.
A thin, discreet adhesive strip that's perfectly convenient at any time of the month. Use it during work, sleep, exercise or travel!
Experience the fast-acting effect of the Monthly Patch over a 12 hour release, complimenting your daily routine at any time: all day or night!
Trustpilot Reviews
All bodies are different; if you don't like it as much as these people just get in touch!
BeYou Monthly Patches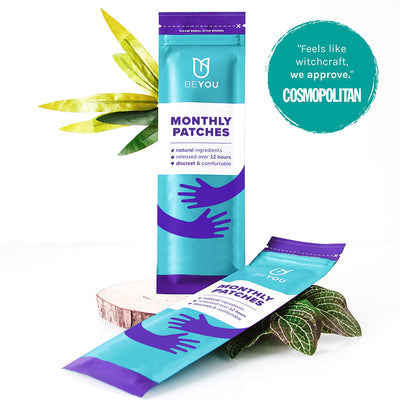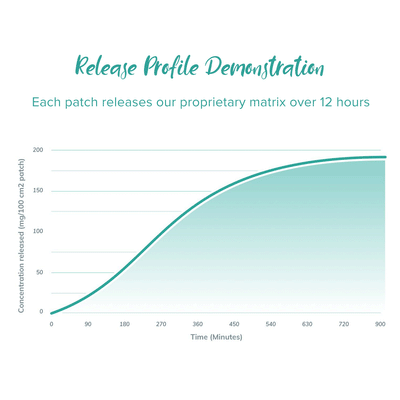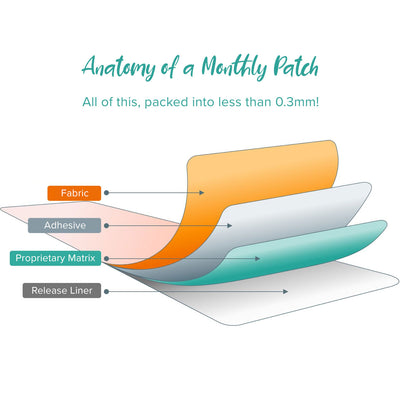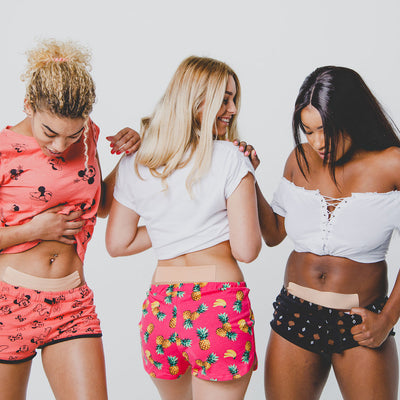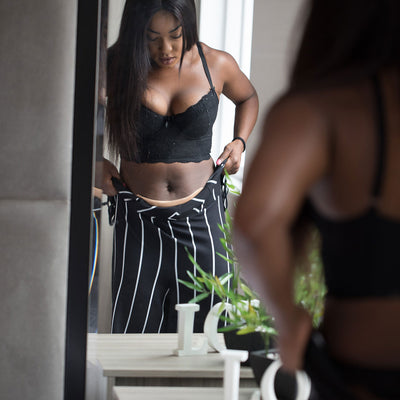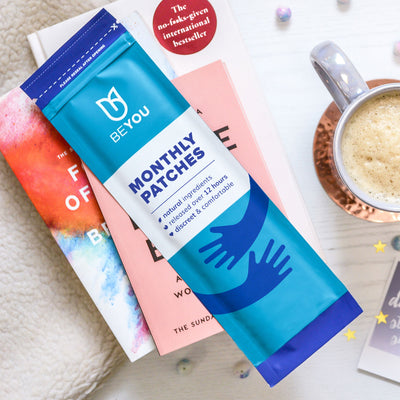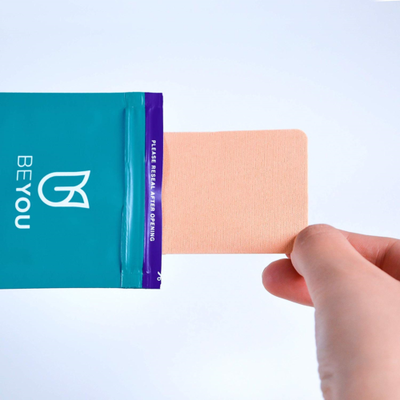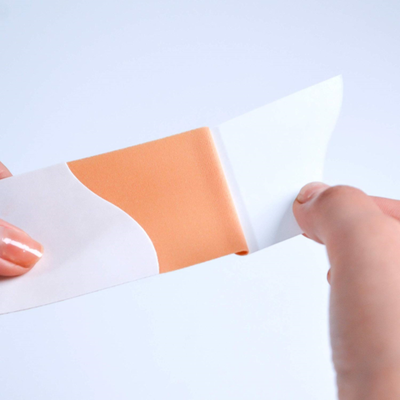 Delivery information
Delivery
Orders placed before 3pm Monday - Friday will be dispatched on the same day. Any orders placed over the weekend will be dispatched on Monday(unless it's a bank holiday).
Need-to-knows
Can I find the Monthly Patches on the high-street?

Yes! Our Monthly Patches are available in selected WH Smiths stores, Whole Foods Market, Harrods and 100's of independent pharmacies. Find your closest store on our Store Finder at the bottom of the page. You can also find us online at Superdrug, Missguided, Cult Beauty, Beauty Bay and Chemist Direct.

Is the Monthly Patch heating or cooling?

Neither! Most people describe it as a tingling sensation that lasts for the first 30 minutes once you apply the patch. After that it does its thing and helps takes the edge off! Unlike hot water bottles the ingredients release over a 12 hour period.

Do the Monthly Patches come in other colours?

Our Patches are beige because this is the colour of the natural plant fibres we use to create them, with zero additional nasties such as artificial colours or chemical-filled dyes. We're working on making them the BeYou teal colour (or maybe transparent) but so far we have not found anything natural that keeps the efficacy of our patches intact! As we say though, we're working on it so watch this space!

What are the ingredients in the Monthly Patch?

Our Monthly Patches are made from natural plant fibres and contain a proprietary matrix arrangement of Menthol and Eucalyptus Oil, enveloped with an adhesive made from tree sap. It is a naturally derived medical-grade polymer blend and contains no nasties.
What can I use the Monthly Patches for?

Front, back, legs, breasts - you can use them wherever you need to; all day, or all night - or both! All you need to do is place it directly onto your skin and the natural adhesive will do it's work for up to 12 hours, so you can tackle your day (or night)!

Can I use the Monthly Patch if I'm breastfeeding?

When it comes to breastfeeding, there is some anecdotal evidence to show that menthol can reduce the amount of milk produced. While that can be great for engorgement, it's not the intended purpose so we'd stay clear until breastfeeding is over.

How do I remove the Monthly Patch?

Make sure that you always remove the Monthly Patch with warm water. You'll need to do this to loosen the strong, sticky adhesive that is made to last for up to 12 hours.

It's simple really, you can either remove these patches whilst in the shower or bath, at the end of your day or just before your day - or take a damp cloth and pat the patches until it is damp and peels off easily. This is a requirement, not a recommendation. It's a monthly patch, not a wax strip ;)

Are your Monthly Patches Vegan?

Absolutely! We pride ourselves on the fact that our Monthly Patches are registered with the Vegan Society; being completely cruelty-free with no nasty-animal derived ingredients.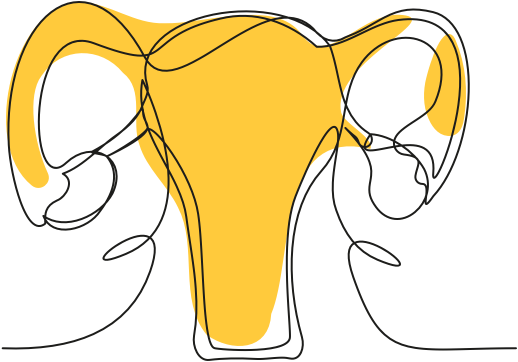 Get your Endometriosis Diagnosis kit
BeYou has partnered with the Menstrual Health Project & medical experts in collecting relevant information and developments regarding endometriosis to help bring to you all that you need when it comes to getting a diagnosis for suspected endometriosis.
Download tool kit